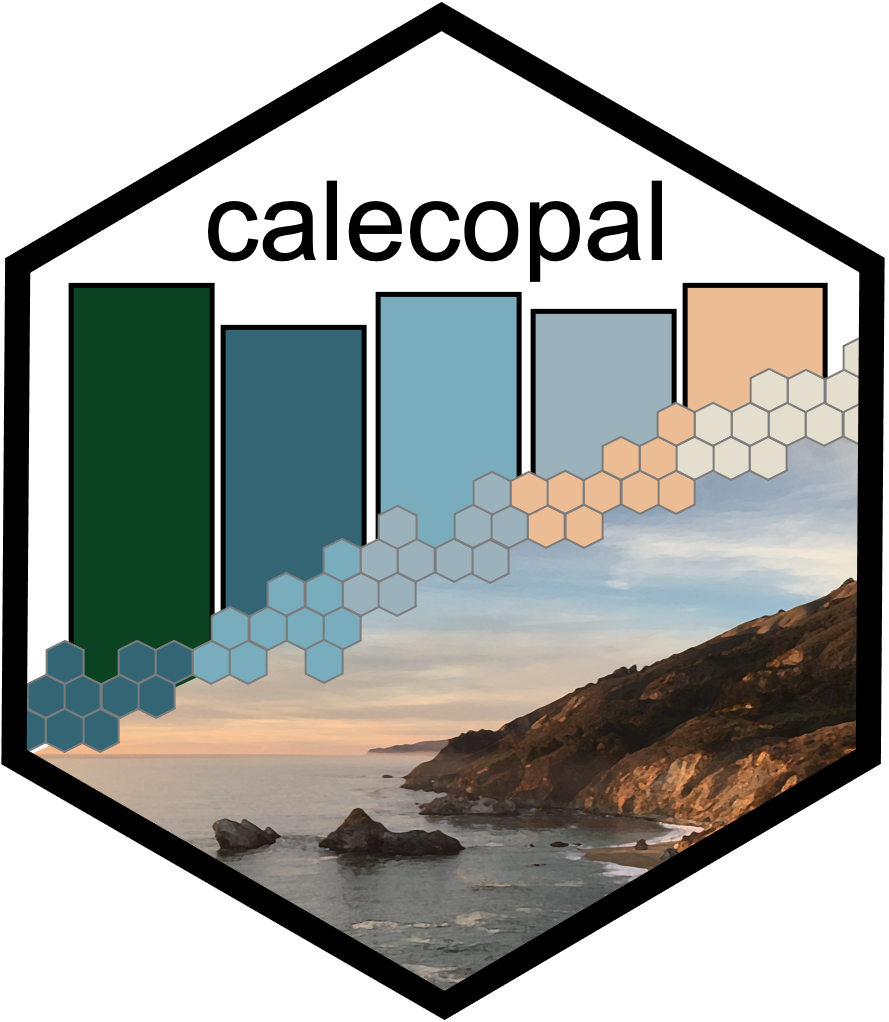 Description
This is a collection of 45 color palettes, all inspired by California ecosystems. This was built with Heili Lowman, Ana Sofia Guerra, and Ana Miller-ter Kuile. The code was taken directly from Karthik Ram's wesanderson package.
Some of my favorites include calochortus (after my favorite wildflower):
And bigsur (which is on the hex sticker!)
Pronunciation
"calecopal" stands for California ecosystem palettes. I usually say it "cal-ee-ko-pal".